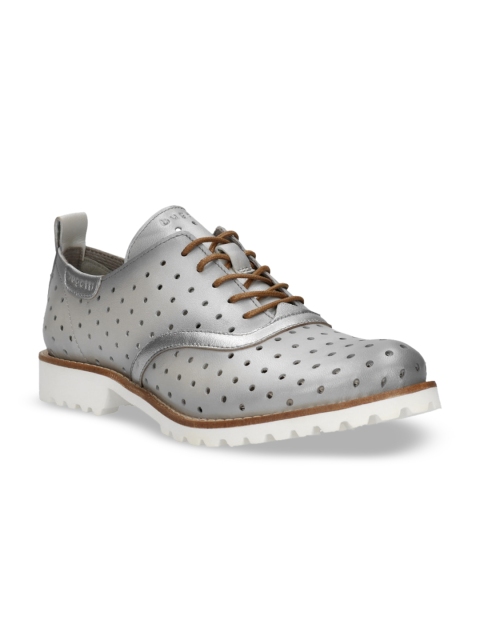 Buy Now
myntra.com
Description
For a cool city walk, choose these white silver shoes, prewashed with grey accents. They show off perforations, are light and flexible, and excellent for comfortable wear. Designed with profiled light weight sole, they are suitable for a smart-casual attire. Old-world charm meets modern-day comfort. Latest from the streets of Europe.
Pair bugatti closed shoes for office formals, lunch dates or meetings. These will always be comfortable and make you look stylish.
Wipe with a clean dry cloth after each wear. Use Horsehair shoe brush to apply shoe cream and polish and nourish the Leather.