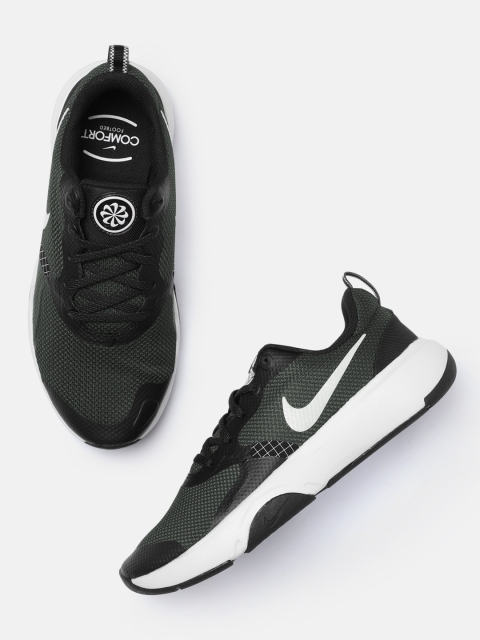 Buy Now
myntra.com
Description
Special Technologies:
Tough Up Top: The durable upper is reinforced with overlays to stand up to the demands of outdoor workouts.
Comfort Underfoot: Foam cushions your foot for comfort that lasts through a quick workout and through the rest of your day.
Durable Down Low: Rubber tread gives you traction on a variety of surfaces. Arcs on the sides put durability where you need it during side planks and lateral movement.
Product Design:
A pair of black training or gym shoes, has regular styling
Lace-ups detail
Textile upper
Heel pull tab
Embossed logo on the tongue
Cushioned footbed
Textured and patterned outsole
Warranty: 6 months against manufacturing defects (not valid on products with more than 20% discount)
Warranty provided by brand/manufacturer
About the shoes:
The Nike City Rep TR is a versatile shoe that brings durability and flexibility to your active lifestyle. Rubber tread gives you grip on a range of surfaces, while foam cushioning keeps your foot comfortable--during outdoor workouts and through the rest of your day. Textile
Wipe with a clean, dry cloth to remove dust